Conventional refinery technology
Conventional refinery technology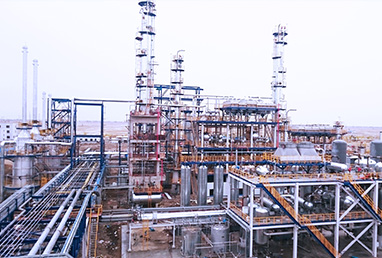 New-unity energy engineering team of the core strength, are from the well-known domestic engineering technology company, has a very rich experience in oil refining plant engineering design.
For conventional refinery technology, New-unity energy has its own unique insights, to provide investors with a more reasonable oil refining system optimization program.
The characteristics of such solutions
● a single raw material, the use of innovative technology New-unity energy, flexible according to the different needs of the market to adjust the process parameters, the production of different products, so that enterprises can avoid product market risk.
● a variety of raw materials, using the same set of equipment to produce similar products, so that enterprises can avoid the risk of raw materials market.
● According to the characteristics of existing upstream and downstream devices, as well as regional raw materials, product supply, sales channels and other advantages, personalized custom solutions to improve the profitability of enterprises.
New-unity Energy can provide innovative solutions for emerging oil refineries so that enterprises can lead the national standards in product specifications, so that enterprises have sustainable development capacity and strong vitality.
For the existing oil refining enterprises, New-unity energy can provide the smallest investment but the best effect of the optimization program to enable enterprises to expand the scope of raw materials to adapt to improve product specifications, so that enterprises make full use of existing advantages, glow new vitality.
If you want to quote or further information on this product, please fill out the following form.
PreviousNo prev
NextNo next
Related Products
No Related Products!