Hydrogenation technology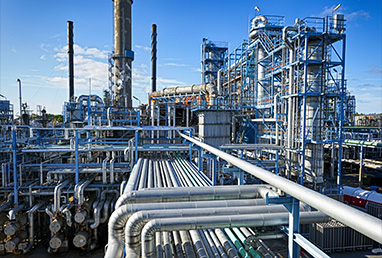 New-unity energy has the independent intellectual property rights of a variety of inferior oil hydrogenation technology and catalyst, We has served a number of enterprisesand achieved good economic and social benefits,New-unity energy enjoyed a good reputation in the industry.
Advantages of New-Unity Energy hydrogenation technology
●Through adjustment of catalyst, technology can be applied to petroleum and coal-based oil.
●Based on the special catalyst package, operation parameters of the process units can be adjusted flexible to adapt different raw material or material mixed by different crude material.
●High removal ratio of nitrogen and sulfur, the contents of nitrogen and sulfur in the product below 10ppm.
●According to the complex contains and special characteristic of coal-based material, we fully optimized the hydrogenation process system. Considering its high hydrogen consumption and strong heat release, reactor's internals and heat exchanger network have been optimized. So the reaction can be more smooth and easy controlled, and the energy consumption of the unit reduced remarkable.
●Through multistage "fluidized bed (suspension bed) combine fixed bed" hydrogenation process, inferior and heavy oil's full-cut hydrogenation can be realized. Under the premise of eligible quality of casting, the yield of refined oil has been improved. Also take the hydrogenation of inferior heavy oil as example, the yield can reach 95% and over(full-range tinpot oil figured as 100%).
●In the hydrotreating unit of miscella, consider materials' inherent characteristic and keep its advantage, use our catalyst and hydrogenated technology to improve the product quality and yield.
●We are experienced in engineering, and do have mature packaged technology. For example, in the field of the hydrogenation of inferior heavy oil, according to the annual treatment capacity, we have processes can deal with 100,000 tons, 200,000 tons, 300,000 tons, 500,000 tons, 800,000 tons, and two million tons. With catalyst customized by different crude material, process and reaction condition, multiple material blending oil can be manufactured to clean oil.
●All techniques about the series of catalyst and hydrogenation are patents or proprietaries, and the technological level is advanced in China.
If you want to quote or further information on this product, please fill out the following form.
PreviousNo prev
NextNo next
Related Products
No Related Products!